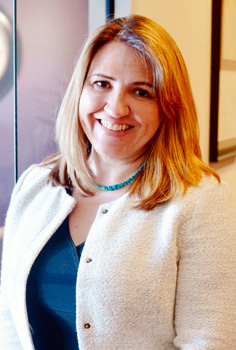 Spring V. Schofield
Shareholder
Dixon • Scholl • Carrillo • P.A.
Contact Info.
(505) 244-3890
Education and Honors
University of New Mexico
Bachelor of Political Science
May 2000
Graduated Magna Cum Laude
University of New Mexico School of Law
Juris Doctor Degree
December 2002
Graduated Cum Laude
Order of the Coif
Honors
2001 New Mexico Court of Appeals Advocacy Tournament Winner
2003 McLeod Trial Advocacy
Legal Experience
January 1, 2022 to present, Shareholder and Director Dixon•Scholl•Carrillo•P.A., Albuquerque, N.M
April 2009 to Present | Attorney Dixon•Scholl•Carrillo•P.A. Albuquerque, N.M. (Hiatus from Nov. 2018 to Oct. 2020)
October 2006 – April 2009 | Attorney Keleher & McLeod, P.A. Albuquerque, N.M.
February 2003 – April 2006 | Attorney Hatch, Allen, & Shepherd, P.A. Albuquerque, N.M.
Personal
Primary and secondary responsibility for the defense of professional malpractice claims representing a variety of licensed professionals including healthcare providers, healthcare facilities, attorneys, real estate brokers, architects, and engineers.
Successfully tried cases in both state and federal courts and defended licensed professionals in administrative actions.
During hiatus from Dixon•Scholl•Carrillo•P.A., pursuant to a federal grant, served as an Assistant District Attorney in the Second Judicial District Attorneys' Office handling prosecutions arising out of a backlog of sexual assault examination kits.  Served as first-chair for felony trials related to the same.
IV.    REPORTED CASES
Dickens v. Laurel Health Care, Ct. App. 06/18/09
Corum v. Roswell Senior Living, Ct. App. 07/29/10
NMREC v. Barger, Ct. Appt. 07/02/12
Edwin Smith, LLC. v. Synergy Operating, LLC., S.Ct. 08/21/12
V.     PERSONAL