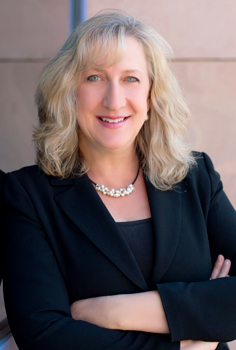 Lisa Joynes Carrillo
Shareholder
Dixon • Scholl • Carrillo • P.A.
Contact Info.
(505) 244-3890
Education and Honors
University of New Mexico Bachelor of Arts (English, May 1989) Presidential Scholar
University of New Mexico School of Law
Juris Doctor Degree, May 1992
A.H. McLeod Award for Excellency in Advocacy, 1992
UNM Moot Court Champion 1991-1992
​AmJur Award for top grade in Trial Practice, 1991
Legal Experience
2016 to present, Attorney, Shareholder and Director. Dixon•Scholl•Carrillo•P.A., Albuquerque, N.M.
2002 to present, Attorney, Dixon Scholl Carrillo PA, Albuquerque, N.M.
Ms. Carrillo's expertise covers a broad range of civil litigation including professional liability defense (defending architects, engineers, accountants, real estate brokers, lawyers and contractors), insurance coverage, premises and automobile accident liability, wrongful death, dram shop, construction defect, real estate, construction disputes and complex commercial litigation.
April 1996 – January 2002, Associate Attorney and Shareholder, Huffaker & Conway, P.C., Albuquerque, N.M.
August 1993 – April 1996, Associate Attorney, Beall, Biehler & Bannerman, P.A., Albuquerque, N.M.
September 1992 – July 1993, Associate Attorney, Rodey, Dickason, Sloan, Akin & Robb, P.C. Albuquerque, N.M.
Professional Licensing and Associations​
State Bar of New Mexico (1992)
Federal Bar of New Mexico (1992)
United States Court of Appeals, Tenth Circuit (1992)
Member – American Bar Association
Board Member – Albuquerque Bar Association (2004 – present) (President 2009)
Appointed to NM Judicial Nominating Commissions (2009 – present)
Barrister: Inns of Court (1998 – 2007); Master Bencher: Inns of Court (2016 to present)
Member – NM Defense Lawyers Association(1992 – Present)
Member – NM Supreme Court Committee on Women & the Legal Profession (1997-2002)
Member – NM Supreme Court Ethics Advisory Committee (1997-2004)
Member – New Mexico Women's Bar Association, Events Committee (2015-present)
Board Member – New Mexico Women's Bar Association (2015-present) (President 2019)
Professional Lectures and Training
Ms. Carrillo has been on the faculty for numerous Continuing Legal Education programs on Legal Ethics.
She also serves as a New Mexico State Bar New Attorney Mentor
Reported Cases
Abeyta v. Chama Valley Ind. School Dist. No. 19, 77 F.3d 1253 (10th Cir. 1996)
Burge v. Mid-Continent Casualty Co., 1997 NMSC 0009,123 N.M.1, 933 P.2d 210 (1996)
Cohen v. Continental Casualty Co., 2013 WL 5741841 (NM. Ct. App. 2013)
Personal
Married 2002 (Rai)
​One Daughter (Sofia)